Our exceptional services are available from the collection listed below
Indulge in the ultimate pampering experience! Our salon service offer awaits, delivering top-notch beauty and relaxation at irresistible prices.
Makeup
Elevate your beauty and radiance with our expert makeup services, tailored to enhance your natural features and leave you feeling stunning
Facial & bleach
Revitalize your skin's natural glow with our rejuvenating facial and bleach treatments, designed to leave you looking and feeling refreshed.
Threading & waxing
Discover the art of precision with our threading and waxing services, designed to sculpt your brows and leave your skin smooth, flawless, and ready to glow.
Hair care
Experience the ultimate in hair care, where skilled professionals nurture your locks to achieve healthy, lustrous, and fabulous hair.
Hair Treatment
Transform your hair's texture and vitality with our specialized hair treatments, addressing a range of concerns to restore and rejuvenate your tresses.
hair cutting
Unlock a world of style possibilities with our precision hair cutting, tailored to your unique personality and preferences.
Makeup
Walima makeup
Rs. 10,000+
Engagement makeup
Rs. 8,000+
shimmer / glossy makeup
Rs. 2,000
Facial & Bleach
Anti aging facial
Rs. 2,000
Whitening facial
Rs. 1,500
Threading & waxing
Eyebrow threading
Rs. 250
Upper lips threading
Rs. 100
Forehead threading
Rs. 100
Full face threading
Rs. 750
Arm / leg waxing (half)
Rs. 1,000
Arm hot waxing (full)
Rs. 2,000
Manicure / pedicure with bleach
Rs. 1,500
Hair care
Normal hair dye
Rs. 1,500
Hair highlights
Rs. 5,000
Fusion technique
Rs. 5,000
Border technique
Rs. 5,000
Light & dark technique
Rs. 8,000
Balayage technique
Rs. 6,000
Cap striking method
Rs. 8,000
Foil striking method
Rs. 12,000
Hair Treatment
Protein treatment
Rs. 4,000
Hair fall treatment
Rs. 3,000
Anti dandruff treatment
Rs. 3,000
Keratin treatment
Rs. 5,000
Hair cutting
Step cut / layer cut
Rs. 1,500
Split ends hair cut
Rs. 500
Square layer cut
Rs. 1,000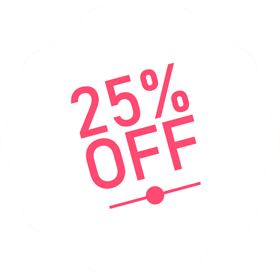 Book Your Appointment Now And Get 25% Off
Awesome Party Makeup Sale - Professional Party Make-up Starting From Only Rs.1000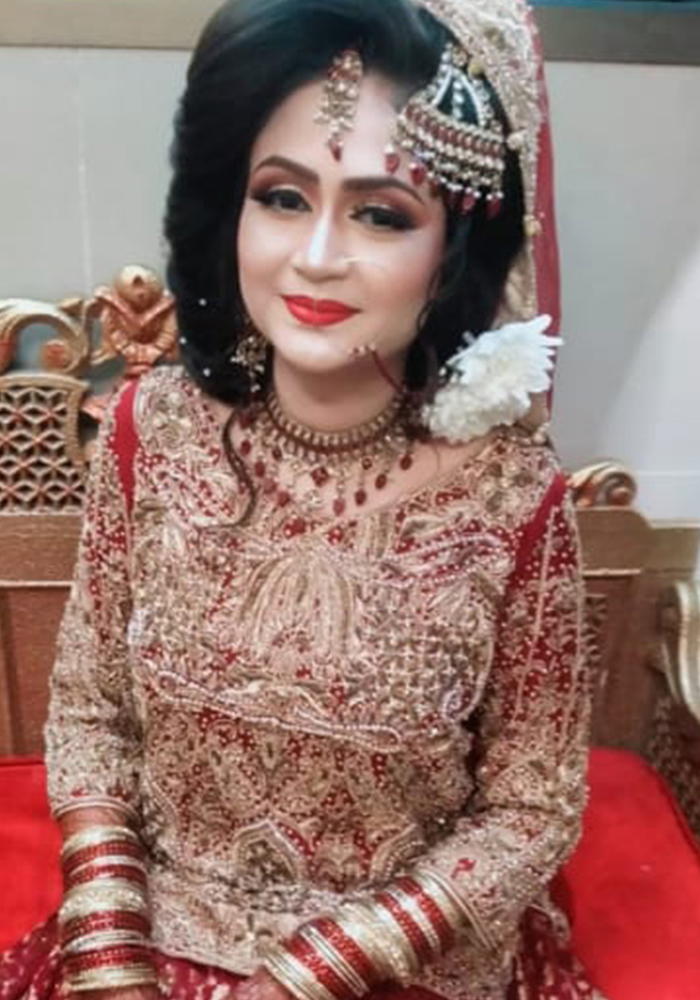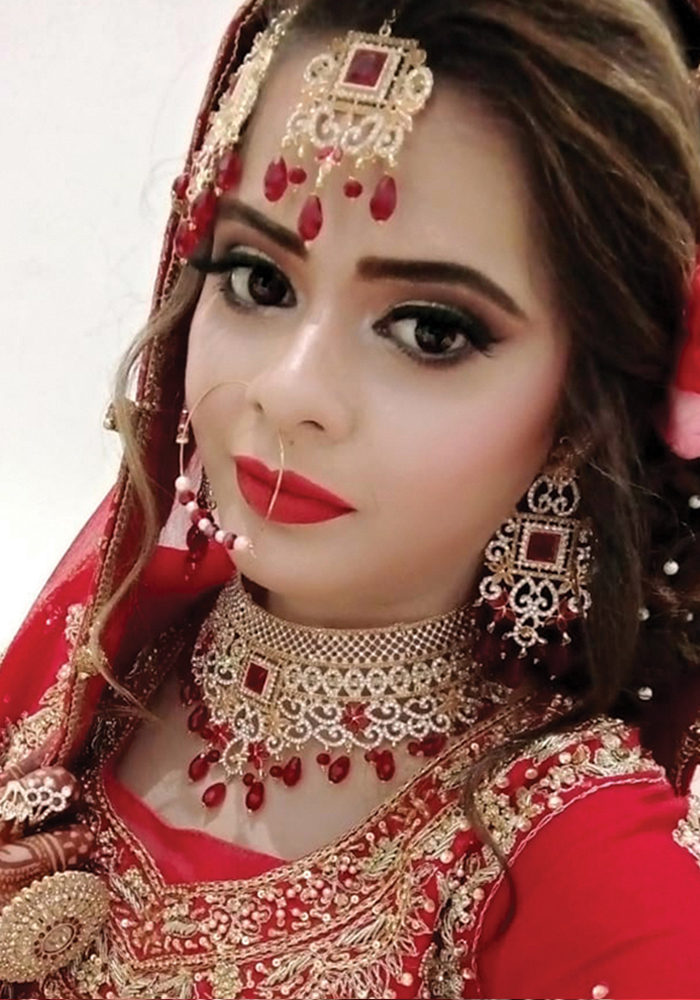 The Best Bridal Makeup Offer
Get ready to shine on your big day with our exclusive Bridal Makeup Offer! Book now and enjoy a stunning bridal makeover at a special discounted rate
Pre-Wedding Bridal service
Pre-Wedding Bridal Service, designed to pamper and prepare you for the most special day of your life.
Wedding day service
Experience the epitome of bridal elegance with our comprehensive bridal service, where beauty meets perfection to make your wedding day truly unforgettable.